Červenohorské saddle
Address and contact
Webkamery
Červenohorské sedlo - Panorama Jižní svahy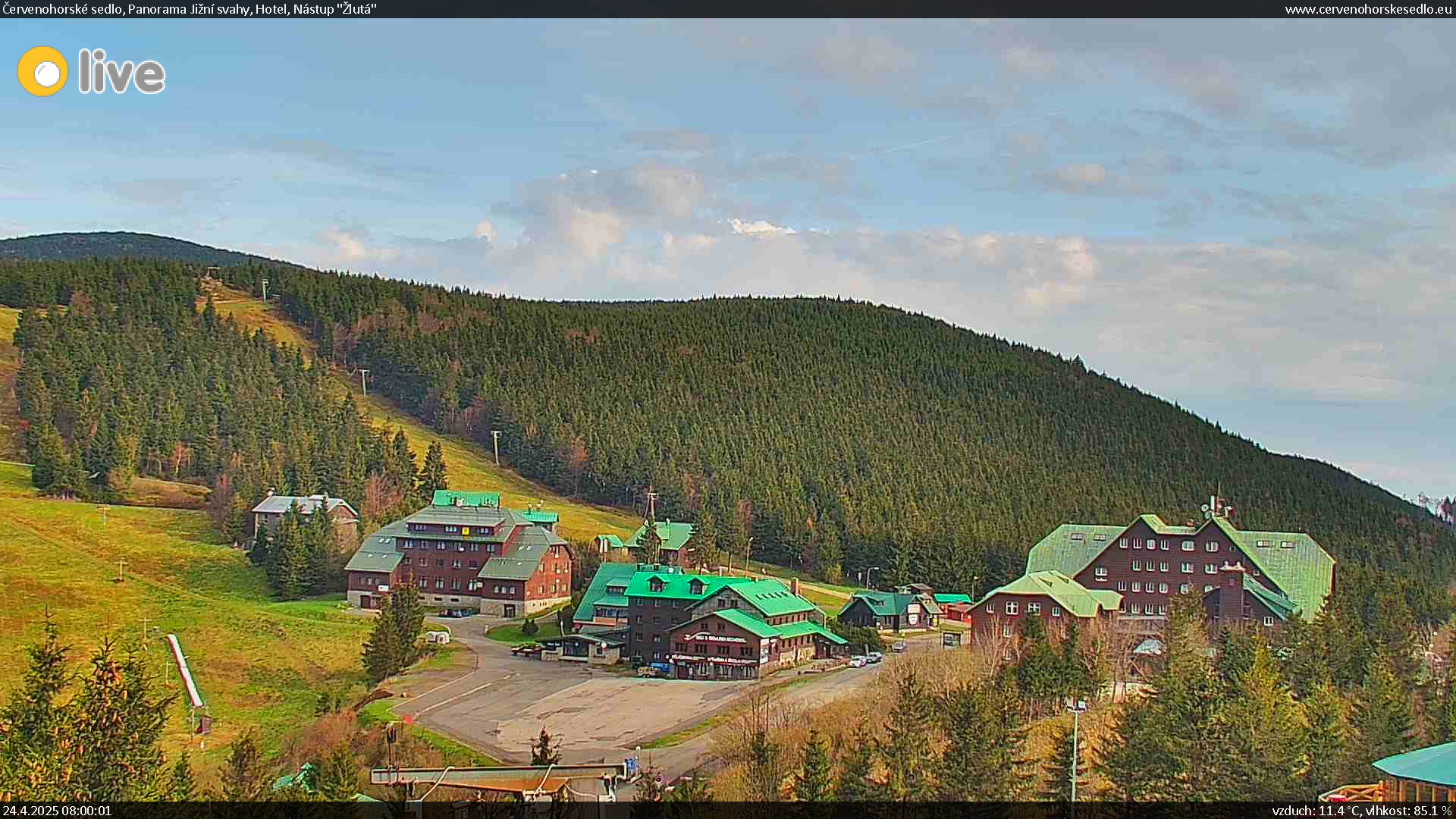 Červenohorské sedlo - Sdružený snímek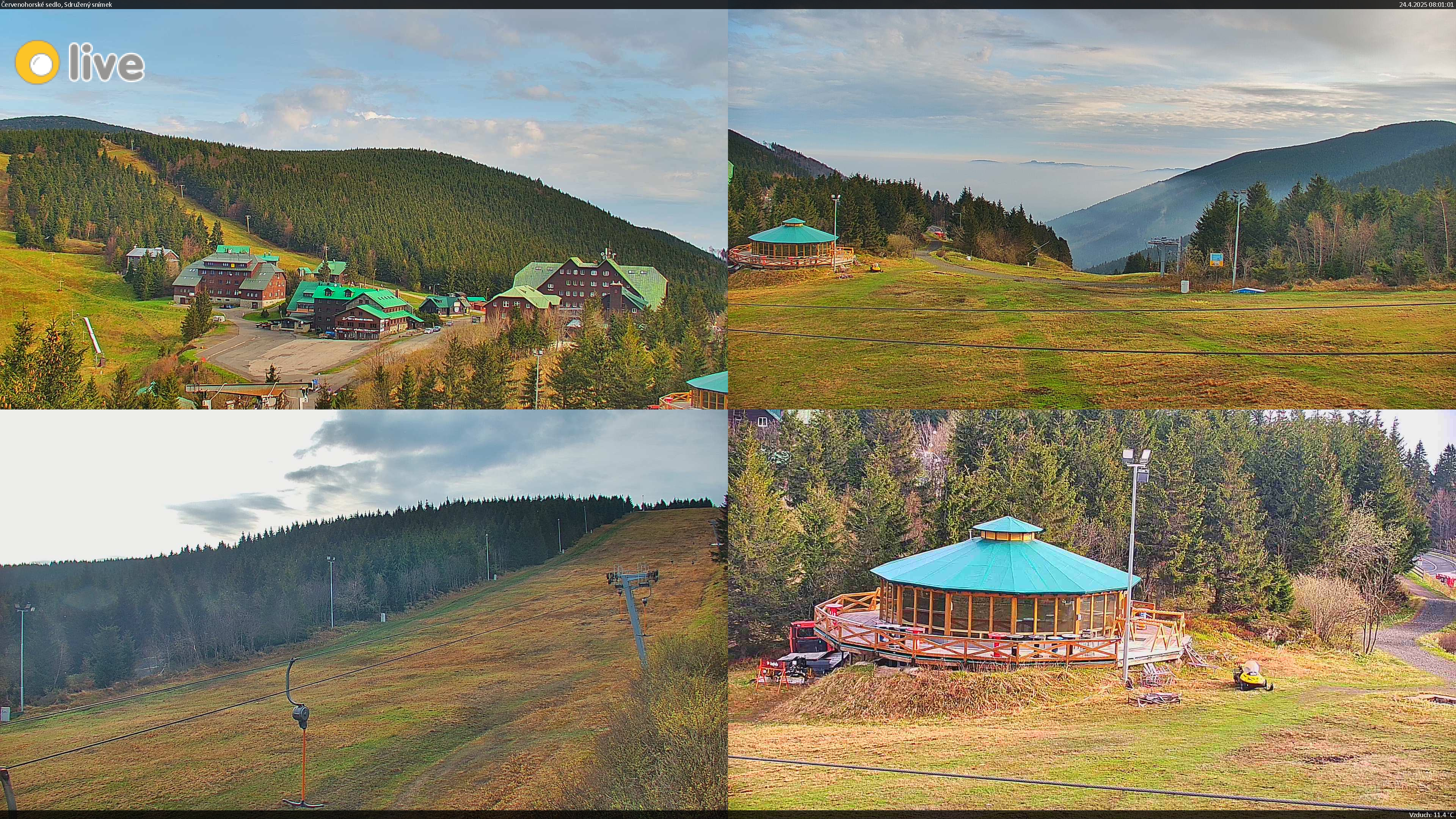 Šumpersko
An important starting point of tourist routes in Hrubý Jeseník, equipped with infrastructure for summer and winter tourism. An important point on the road crossing the main ridge of Jeseníky massif. Altitude 1010 meters.
Skiing at Červenohorské sedlo
The skiing resort Červenohorské sedlo is one of the most renowned alpine skiing centers in northern Moravia. Its altitude above 1000 m provides conditions for good seasons from mid December until the end of March. Visitors may choose among various terrains, from easy to steep slalom slopes for the best skiers. Červenohorské sedlo resort provides all services, including food and accommodation. Cross country skiing routes branch from Červenohorské sedlo to both sides of Hrubý Jeseník and many are treated by machinery. One of the most sought after routes is across the southern hillside of Velký Klínovec to Švýcárna and to Praděd area.
Traffic caution
In winter, do not travel to this area without snow chains, sometimes you might not make it to the resort without them. If the parking lot at Červenohorské sedlo is full, a reserve lot is available in Kouty nad Desnou.
Locality
udaje-o-sjezdovce
udaje-o-sjezdovce-teplota: 4.1°C
udaje-o-sjezdovce-snehova-pokryvka: 70 - 90cm (firn)
udaje-o-sjezdovce-provoz: v provozu
udaje-o-sjezdovce-pocet-lanovek: 1
udaje-o-sjezdovce-pocet-vleku: 7
Novinky:
28.02.2019
V provozu lanovka A a všechny vleky na severním svahu. Na jižním...
více
28.02.2019
Podmínky pro lyžování velmi dobré, dostatek sněhu na svazích,...
více
16.02.2019
Otevřeny všechny sjezdovky a vleky, snowpark i dětská funzóna....
více
udaje-o-sjezdovce-data-poskytuje České-sjezdovky.cz
Other activities
Other attractions in the vicinity
Where to eat and drink
Where to find accommodation
Routes
Events